Dental Laboratory in Rutherford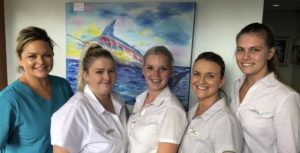 At Rutherford Dental we have our own on-site Dental Laboratory operated by Bernd Nawrot, qualified dental technician.
We do not send our work overseas to unregulated markets.
Our in-house Dental Laboratory is in Maitland NSW, which means we make sure the highest quality products are sourced from reputable Australian and European suppliers.
Extra care is taken in restoring lip fullness following the supply of dentures. We regard facial aesthetics – getting your appearance right – as an essential part of our job.
This means faster turn around times for our customers. Since our dental lab is located here in Maitland, there is no waiting for weeks on end for items to be posted back.