Our patients are treated as friends and members of our dental family. Everyone is important to us as a person. You are more to us than just another customer
We offer affordable mini implants for crowns and denture retention
We have our own on-site dental technician for dental laboratory work. We do not send our work overseas
If the dental surgery is open and you are in pain, we are never too busy to treat you
Easy access is available for the elderly and disabled including on-site parking
We place a strong emphasis on preventative care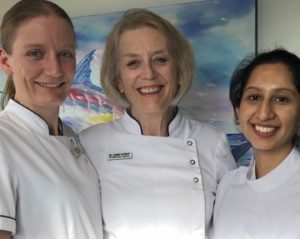 Rutherford Dental offers comprehensive regular check-ups to maintain the health and appearance of your teeth. Our professional team performs all dental services and dental treatment using the latest techniques and equipment for your comfort and peace of mind.
Whether you require a routine cleaning treatment or a surgical procedure, our experienced, caring dentists will give you the best results at affordable prices.
Rutherford Dental is an approved service provider for government plans such as Veteran's Affairs and Child Dental Benefits Schedule.
Rutherford Dental was featured in The Maitland Mercury
Genevieve joins mum's dental practice
Dr Louise Nawrot and her daughter Genevieve share an unusual working relationship – they are both dentists in Maitland…. Her daughter Genevieve joined her at the practice in Maitland in December.