Dental Services in Maitland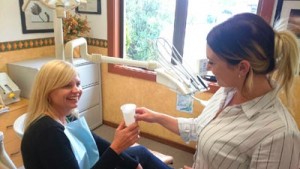 From regular dental check-ups to dentures and teeth whitening, Rutherford Dental provides a range of dental services in Maitland. We understand that going to the dentist can be daunting. At our dental clinic we strive to make the experience as comfortable and affordable as possible for children and adults. We have nitrous oxide sedation available to help you relax and to relieve anxiety. Our experienced, caring dentists provide cosmetic and general dental treatments using state-of-the-art equipment to deliver the best results with minimal discomfort.
Our dental treatments include:
Dental Check-Ups
Teeth Cleaning
Tooth Fillings
Dentures

Mouthguards
Anti-snoring appliances
Clicking jaw
Tooth clenching
Teeth grinding
Cosmetic Dentistry
At Rutherford Dental, because we know how important your smile is, we offer a range of cosmetic dental health services. There have been amazing advances in tooth whitening technology in recent years, so contact us to find out what we can do for you. We administer tooth whitening treatments that not only make you look and feel great, but strengthen and protect your teeth for a smile that lasts!
Mouthguards
At Rutherford and Maitland dentistry we can assist you to ensure your winning smile stays protected with a quality mouthguard.
Anti-Snoring Appliances
Ask us about your options for a comfortable and unobtrusive anti-snoring device which keeps your airway open and protected when asleep, to eliminate snoring and sleep apnoea.
Root Canal Therapy
If the tooth nerve becomes diseased, infected or injured a tooth can be saved with Root Canal Treatment. This is an effective, common procedure which allows a tooth that was causing pain to be retained. Sometimes a crown or other restoration is recommended to protect the tooth after undergoing this treatment.
Rutherford Dental provides root canal therapy and subsequent restorative treatments as a matter of our routine day to day dental care.
We offer an experienced, sensitive and sympathetic approach to Root Canal Therapy.
Dental Laboratory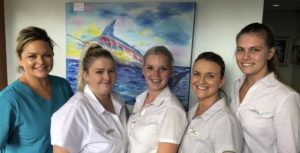 We have our own on-site Dental Laboratory in Rutherford where we use only the highest quality products sourced from reputable Australian and European suppliers.
Dental Implants
We specialise in mini implants suitable for crowns and to retain dentures. With this type of implant no surgery is involved and it is more affordable than conventional implants.
Sedation
Gas sedation – happy gas – is available.
We are a Maitland Dentist, proud to offer all of our dental services to all areas of Maitland, Kurri Kurri, Rutherford and Thornton. Give us a call on (02) 4932 8366 so we can help you out